News from Christ Church
Ukraine Emergency Appeal
USPG and the Church of England Diocese in Europe need your help as we support humanitarian work both in Ukraine and with refugees fleeing into neighbouring countries. Churches and agencies are already responding to the crisis.
This appeal will provide critical funds towards the urgent and immediate needs of people still in Ukraine and those who have left as well as supporting the long-term work of recovery. 
Here's the LINK
Global Prayer Movement
"Thy Kingdom come" is an annual prayer movement which takes place from Ascension to Pentecost. Launched in 2016 following a call from the Archbishops of Canterbury and York to the Church of England, it has since grown into a global movement. It is hoped that all participants praying "thy kingdom come" will deepen their own fellowship with Jesus, renew their confidence as witnesses of Christ, and lead others to a loving relationship with out Lord.
Before Ascension, Jesus said: 'But you will receive power when the Holy spirit has come upon you; and you will be my witnesses in Jerusalem, in all Judea and Samaria, and to the ends of the earth' (Acts 1:8), and his disciples 'constantly devoting themselves to prayer' (Acts 1: 14), so we follow the example of this and we too pray during this period.
The prayer period is 11 days from Ascension Day (May 26th) to Pentecost Sunday (June 5th), and all are encouraged to think of 5 family members, friends or acquaintances who you want to come to know Jesus as their Saviour, to write their names on the bookmarks, and then pray for those 5 people for the 11 days.
Nippon Sei Ko Kai participated in this movement since 2020. This year, as a new trial, the themes for each day (Jesus, Praise, etc.) were taken from the original English version, but the major themes (the Way, Thoughts rising from the depths of our hearts, etc.), Bible verses, commentaries on the Word and prayers were prepared by the House of Bishops of NSKK.
In these days of hopeful waiting and praying between Ascension and Pentecost, may we all be renewed by the Spirit and made new in Christ.
To access the global resources please click the link HERE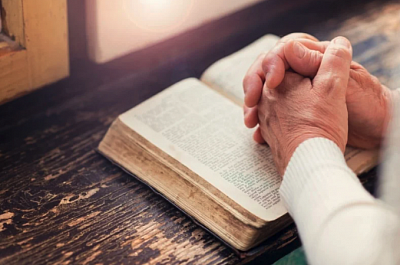 Ministry of Prayer 
Please let us know of any people you would like us to pray for. Names for prayer can be sent in through our YCC email or via the contact page on our website HERE.
Charitable Giving
We are reviewing our designated charities that we support at YCC and invite members to make suggestions of suitable charities either here or overseas. Please feel free to email your suggestions with relevant information.
Sunday School
Children of all ages are welcome at Christ Church! For more information of Sunday school activities please contact Audrey Brown
Church Flowers and Cleaning 
YCC continues to provide flowers, normally for the 1st Sunday of the month, subject to Yamate Sei Ko Kai events and schedule. Contact Noriko Hasegawa if you would donate flowers on a future date.Since we are a small congregation, YSK do not expect us to join the regular roster for cleaning but we did pledge full support twice a year, at which time please lend your support; many hands make light work and a couple of hours will be much appreciated. 

The Hymn Project
Over the next few months we are running something we call the Hymn Project. If you would like to suggest a favorite hymn for us to sing on Sundays, please let us know by completing one of the Hymn Project cards available in the Narthex or speak to our organist. We'll do our best to include your choice in one of our Sunday morning services.
Making Music ~ Praising God!
If you would like to contribute to the music ministry here at Christ Church please send us a message through the contact page. You can sign up to our weekly email that includes the hymns for the coming Sunday. We welcome all instruments, so long as you're prepared to turn up for the practice on Sundays at 9am.

YCC Parking
Please park your cars in the lot next to the Parish Hall.  The parking lot on the Rectory side of the church is reserved for YSKK members.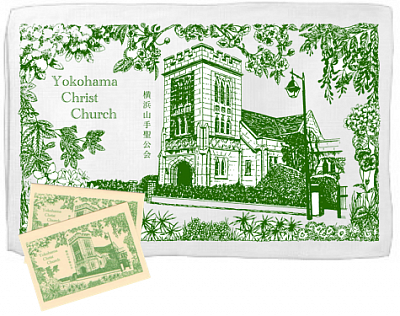 YCC Tea Towel
We have souvenir tea towels available for sale at a cost of ¥800 and Notelets with envelopes for ¥100. The tea towels are 100% cotton and made in England.
Please ask at Church for more details.